Dog Nail Trimming Near Me Canyon Lake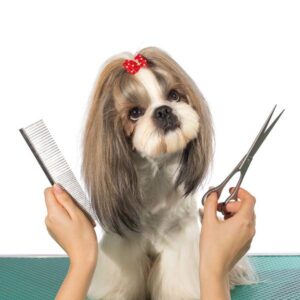 Wash Shake Wag is a full-service pet groomer company located in San Antonio that specializes in dog grooming. We also offer indoor self-service bathing (with all amenities included). Owners Elda Torres and Ruth Sirias are professionals and have become leaders in the pet groomer industry. When it comes to providing expert services, nothing takes the place of experience. Elda and Ruth began working in pet grooming 17 years ago and started Wash Shake Wag in 2015.
Wash Shake Wag provides our customers with high quality, reliable and affordable products and services. You may select grooming service by our highly trained dog groomers or you may opt the do-it-yourself option. Our self-serve dog wash and pet grooming salon is run by the staff at "The Wag".
Our grooming salon is a relaxing environment designed with your pooch in mind. We want to ensure we complete the grooming process safely and efficiently. Bathing service includes bath, blow dry, brush out, nail trim, ear cleaning, a bandana or bow, and a spritz of cologne.
Our self-serve facility includes everything you need to give your pet the best bath experience they can have outside of home. We have professional tubs, nice warm water (not the cold hose), professional dog shampoos and conditioner, towels, brushes, combs, HV blow dryers, and nail trimmers.
Dog Nail Trimming Near Me Canyon Lake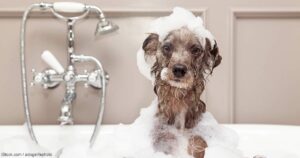 We are committed to providing an optimal grooming experience and will be happy to provide advice about nutrition, exercise, and proper grooming technique. We value what our customers have to say about our service. When asked, one fan wrote "I use the full service and was very happy the two ladies there are so nice and friendly and welcoming and my dog looks great and smells fabulous it's by far the best grooming place I found in San Antonio."
Another happy customer had this to say. "I love that you can pop in and wash your own dog anytime. I like the heated blow dryers too. Best of all, I love setting up an appointment for grooming with ET and getting my shih'tzu all prettied up!"
Whether you are looking for full-service or self-service grooming, Wash Shake Wag is where it's at.
Call Today!
Dog Nail Trimming Near Me Canyon Lake